Central Coast Job Seeker, Jackson Sneade, seemed to be doing all the right things in his job search, yet he remained unsuccessful in catching the eyes of a suitable employer willing to give him a chance.
Picking up work experience wherever he could, seeking support from other Disability Employment Service providers, and routinely applying for jobs, the 23-year-old had still never secured paid employment, until starting with Asuria.
Meeting with DES Job Coach, Jessica Charge, the two began to break down where things might be going wrong.
For Jackson, having a mental disability and being on the spectrum made finding work particularly challenging. However, his biggest obstacle was that he struggled to convince employers to take him on without evidence of paid employment on his resume.
"I was unemployed for such a long time; at one point, I was applying for jobs that had rejected me twice over," Snead said.
"Normally, I find it very difficult to get past the interview stage, because unfortunately, as much as I can vocalise my skills, employers don't really see it unless they see you working at some point."
Thinking of ways to avoid repeating the cycle, Jessica decided that a job trial may be a better alternative for Jackson, securing him one at the Settler's Tavern in West Gosford during Sydney's COVID-19 restrictions, in July 2020.
"Asuria just came in with a job trial, and I nailed it; that was surprising. I've never had a job trial, it's always been interviews, and sometimes it doesn't even get to that point."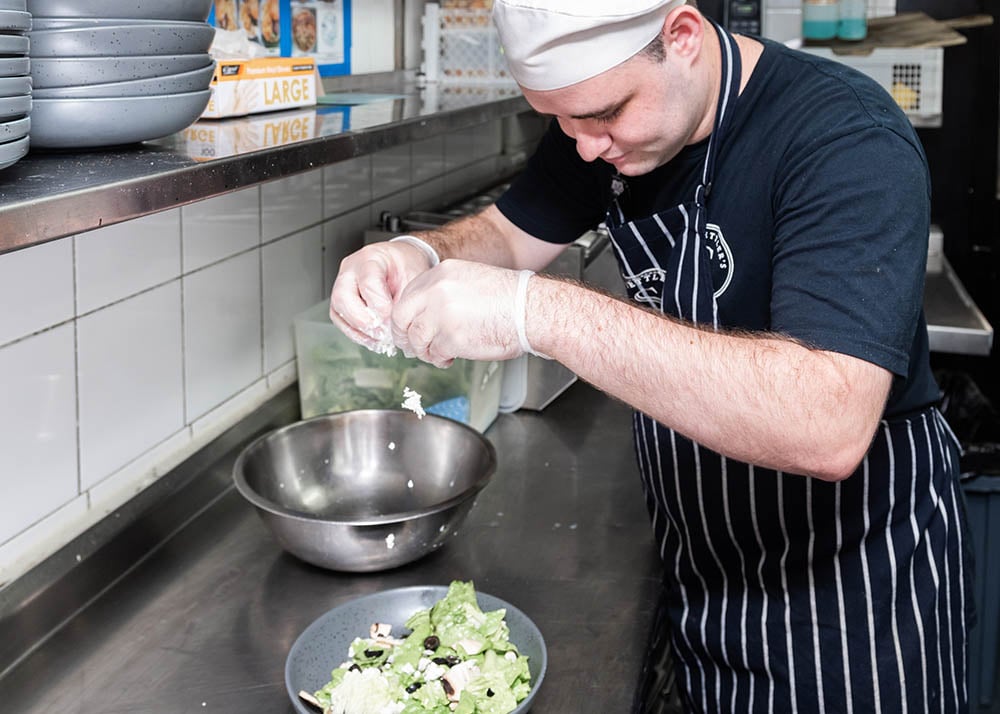 Impressing Bistro owner, Adrian Evans, Jackson was hired as a Kitchen Hand and has been with the Tavern for the past eight months, now working front of house. A natural on the coffee machine thanks to the Barista course Asuria secured him, Jackson is thriving in the change of pace, especially as he gets to enjoy the easing of COVID-19 restrictions, with customers now able to stand up and drink inside bars as of mid-March.
"I did enjoy the kitchen hand position and working with the chefs, but I really like that costumer service interaction that you get at the front of house."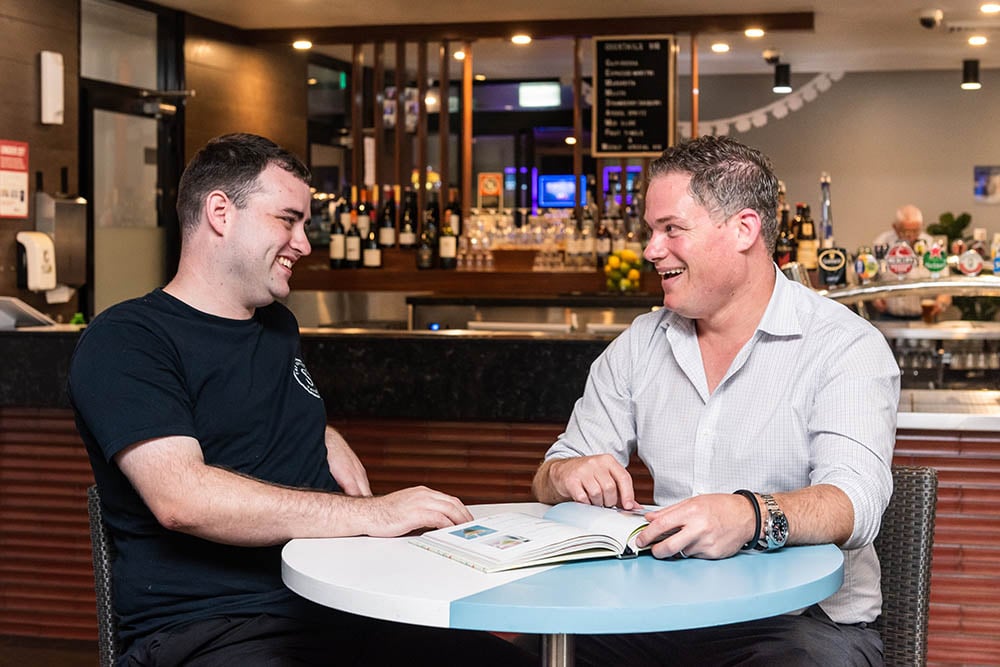 Commenting on his current headspace, Jackson finally feels confident and comfortable, having found a stable workplace and employers that believe in his capabilities.
"I, of course, still need the money from Centrelink, but because I'm working so much now, it really feels like I'm earning my money, and that does so much for your self-esteem."
Happy in his current role, Jackson is looking forward to continuing with his work at the Settler's Tavern, with hopes of furthering his barista and customer service skills.
If you, or someone you know, could benefit from Asuria's unique approach to Disability Employment Services (DES), click here to find out more.
Jackson and Adrian were recently featured in the Community Coast News for being one of the first West Gosford venues to welcome the easing of COVID-19 resections. Read the story here.