It's been one year since we formally relaunched ourselves as Asuria in December 2020!
With a new brand name came a new identity – one that we believe in and stand by.
What truly separates us from the rest is that our staff beat to an Enterprising Heart.
Our team is built up of innovative, daring, and inspiring individuals who are compassionate to their core and who work in possibilities.
As part of our U Day celebrations last week, it was tools down companywide as everyone came together to participate in the Asuria Enterprising Heart Awards.
A now annual event, staff were tasked with nominating their colleagues for awards that commemorate outstanding achievements and a skilled ability to balance empathy and drive.
So, without further ado, we'd like to congratulate our 2021 Enterprising Heart Award Winners for their incredible achievements.
Taking home the Enterprising Heart Individual Award was jobactive Employment Consultant, Evan Thompson.
Evan was nominated for his ability to connect with his clients and his outstanding success in placing job seekers into fulfilling and meaningful employment. Evan has shown to have exceptional attention to detail and has been a leader in introducing more efficient working methods.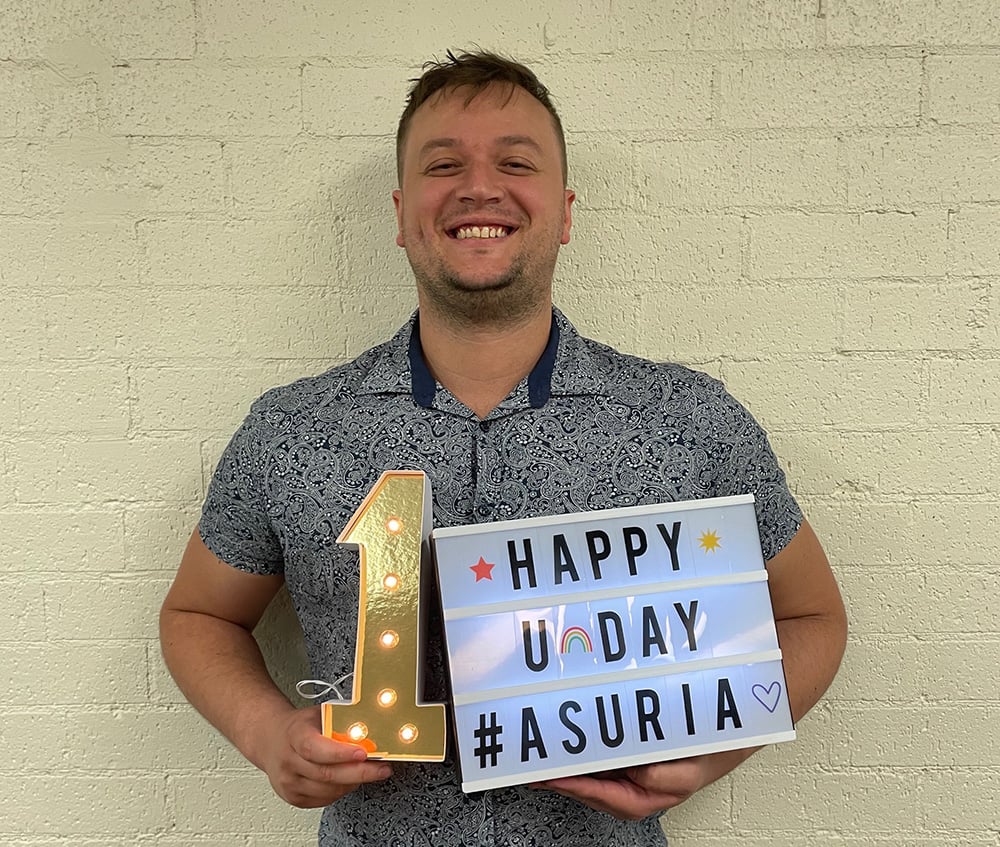 Speaking on his win, Evan said: "Everyone stole my heart with the overwhelming love and support I received after the awards; it means a lot to me. At Asuria, not only do we have the best teammates ever, but we are changing the lives of others and what could be more rewarding than that?"
This year, our Enterprising Heart Team Award was given to our jobactive team in Ballarat.
A truly worthy winner, our jobactive team faced numerous challenges during the height of the pandemic. This team has never given up and has continued to move from strength to strength in their goal of providing better and brighter futures for their clients.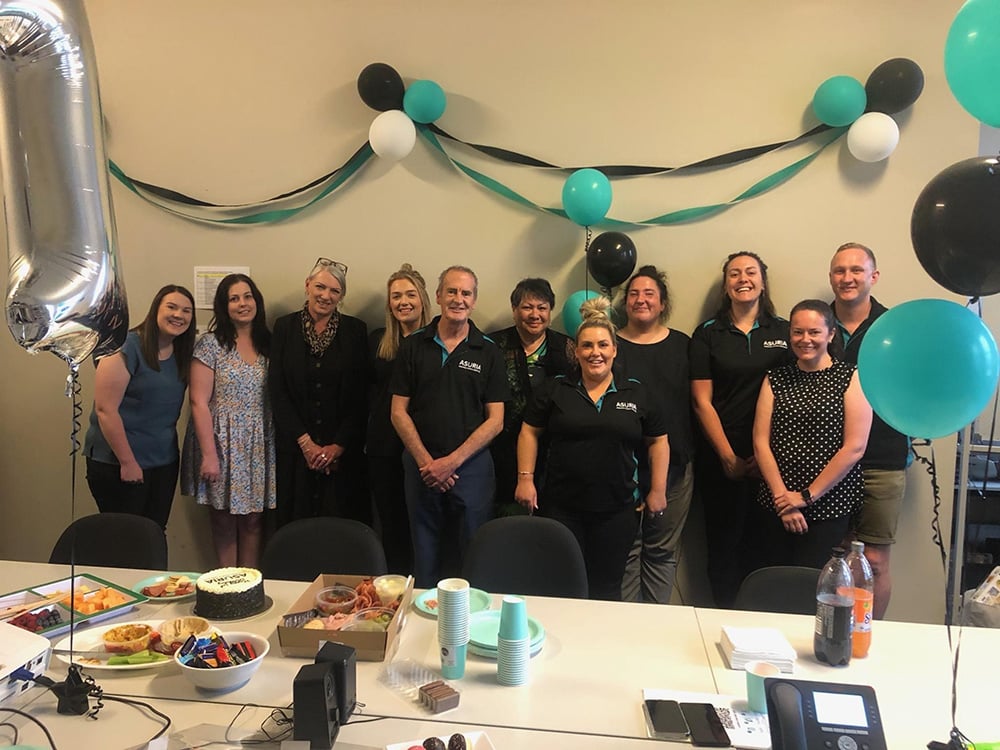 Reflecting on taking home the award, jobactive Ballarat shared that, "The recognition of our team's dedication and commitment, which acknowledges us all for the effort we put in means so much to us. It is an excellent achievement for our team to be celebrated for changing people's lives."
The Enterprising Heart Rookie of the year award recognises individuals within their first year at Asuria, who have displayed an Enterprising Heart.
Transition to Work Transition Outcome Performance Manager Kate Conner was this year's well-deserved winner.
Nominated for her ability to step up when needed, Kate has done exceptionally well in her role within a short period. Although new to the company, Kate's quick thinking and positive attitude saw her taking on leadership roles when required while her manager was absent. A genuinely inspiring employee, we can't wait to see Kate grow with us well into the future.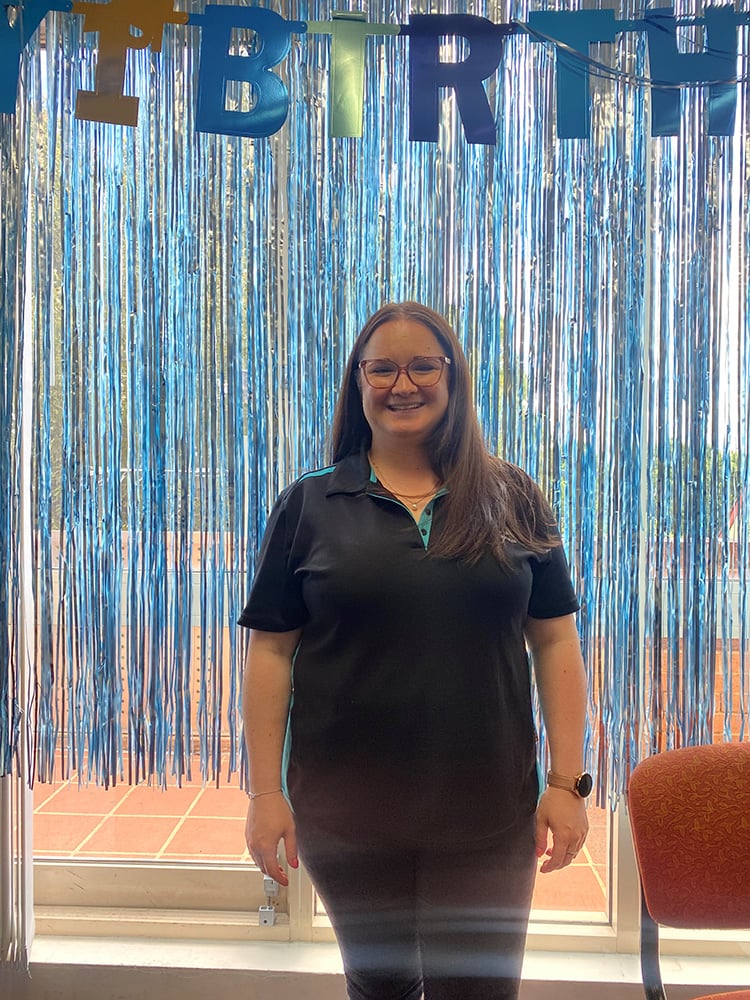 On being this year's Asuria Enterprising Heart Rookie of the Year, Kate said: "To me, the award shows the tremendous amount of support I get from the team and my leaders. The trust they all have in me is phenomenal, and I wouldn't be successful in my role without it."
We were pleased to add an international winner into the mix this year, with Narin Aziz over in Sweden also winning an Enterprising Heart Rookie of the Year Award.
Starting a new site in one of the most competitive areas in Sweden with great success, Narin has been an integral part of Sweden's growth in its first year of operations.
Our final award was the Enterprising Heart Chairman's Award. Our CEO and Chairman, Con Kittos, selected the winner for this award as it celebrates consistent outstanding individual achievement and years of Enterprising Heart.
The Enterprising Heart Chairman's Award was proudly given to our Executive Director for Quality and Compliance, Sharon Phayer.
Having been in the company for over 20 years, Sharon is our longest standing Asuria Employee, making her well and truly worthy of the most notable award.
Sharon has been here from the very beginning, and we wouldn't be the leading company we are today without her. An incredibly hard-working individual, Sharon embodies everything we hope to represent at Asuria.
Tearfully accepting the award, staff across Australia got emotional with her, as we recognised Sharon's outstanding achievements over the years.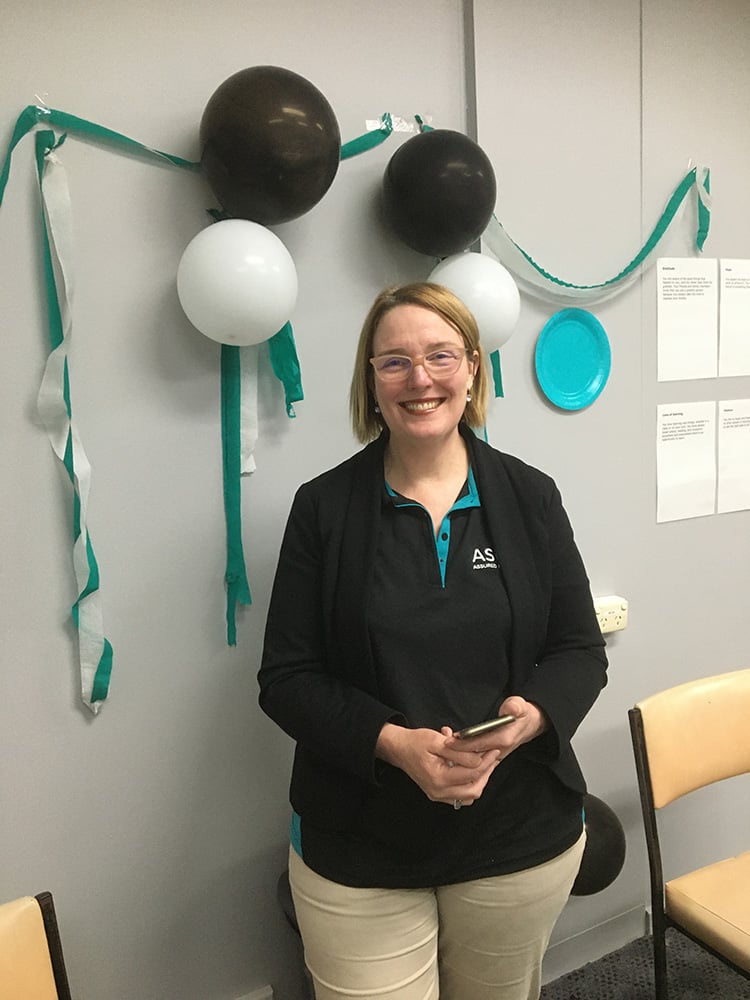 Sharing her thoughts on taking home the award, Sharon said: "To win the Chairman's Enterprising Heart Award brings me pride and joy. It is a privilege to come to work every day and work with amazing people across all parts of the business. I have worked with hundreds of staff over the years and have been influenced by every one of them; what a gift."
Congratulations to everyone who was nominated and shortlisted for an award. And finally, congratulations to our winners – what a truly exceptional team of people!