Asuria and Collingwood Football Club have proudly coached a team of job seekers into starting careers in the construction industry as a part of The Magpie Next Generation Project.
Designed to help Melbourne job seekers find sustainable employment, The Magpie Next Generation Project - delivered by Asuria and supported by Collingwood Football Club - will help up to 100 deserving job seekers across Melbourne - including young people, culturally and linguistically diverse, refugees, Indigenous people, and women - become job-ready.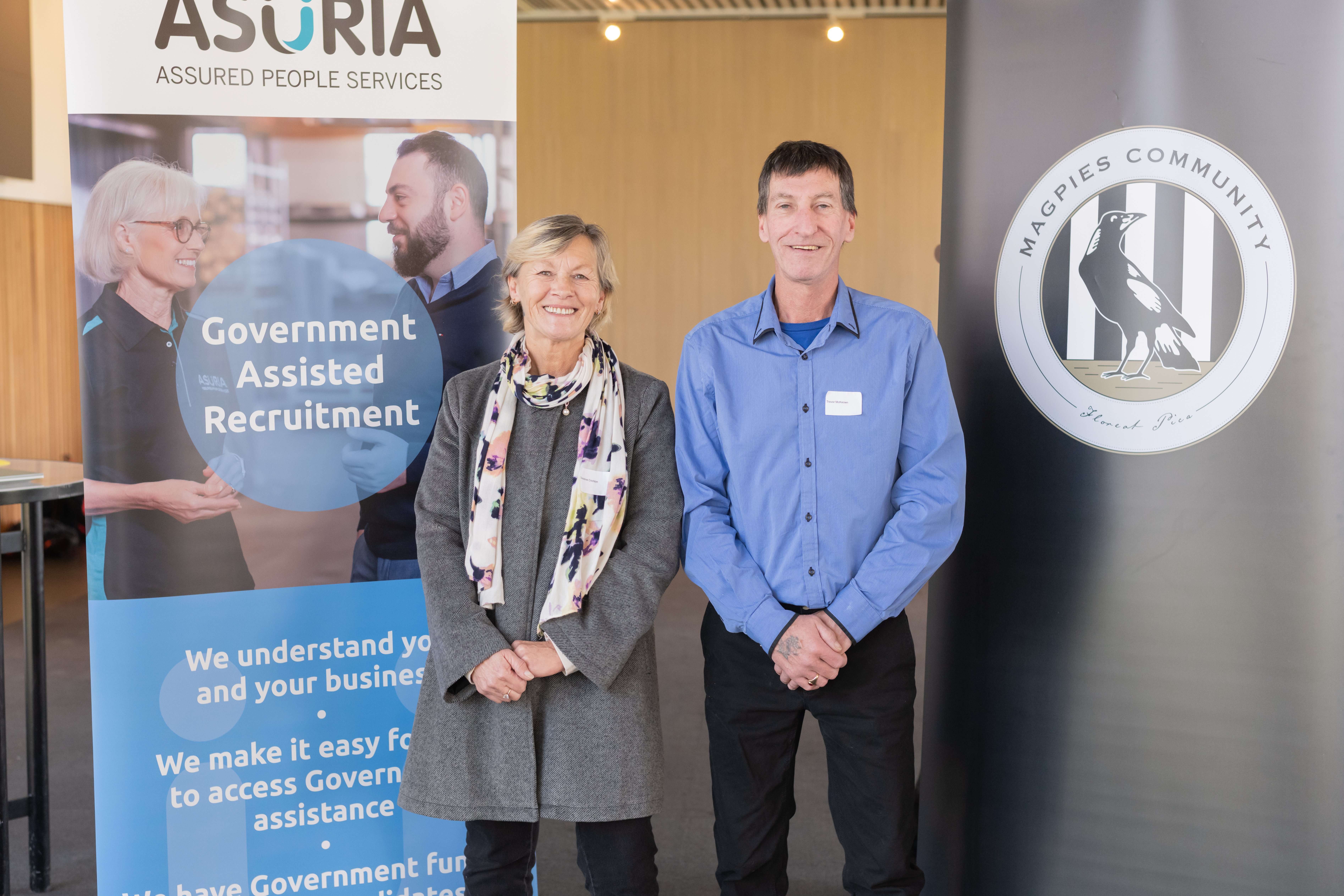 And we're delighted to congratulate the first group of job seekers on completing the inaugural pre-employment phase of The Magpie Next Generation Project, with almost 80% of those completing the introductory course offered immediate employment with First Nations Traffic Management.
Coming together at Collingwood's Glasshouse in July, students were joined by local employers including John Holland, Frontline HR, First Nations Traffic Management, Australian Security Risk Management, Indigenous Civil Group and Rail Infrastructure Reliance, to help celebrate their achievements.
There they were given the opportunity to put their recent training and new-found confidence into play, by networking with employers and demonstrating their suitability for potential new roles, with many of those job seekers now beginning new roles with First Nations Traffic Management.
As the morning wrapped up, the students proudly received their certificates and celebrated their achievements with their peers, as they took in the Magpies' training session taking place right next door at Olympic Park Oval.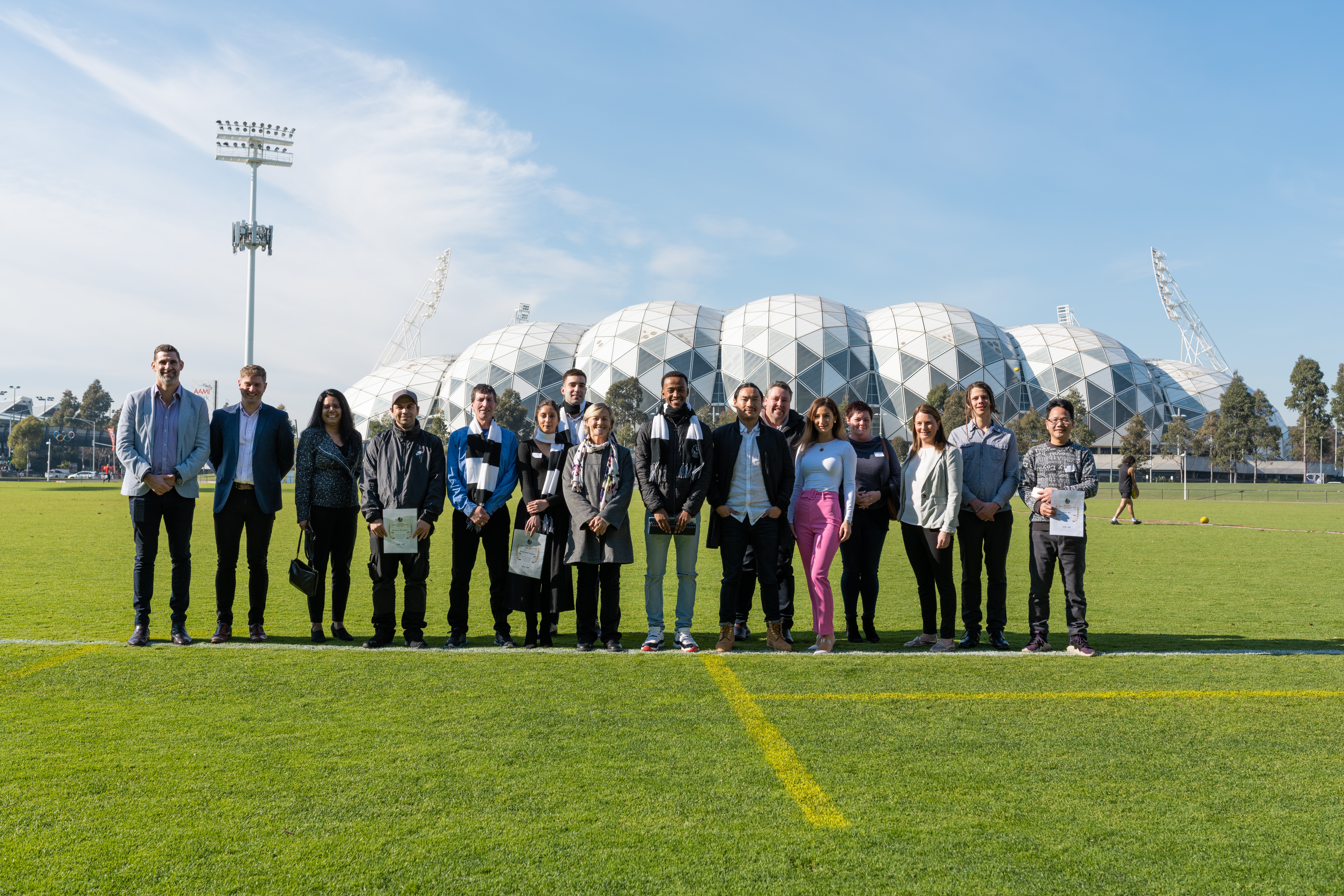 The Magpie Next Generation project will continue to support job seekers during their employment, with mentors on hand to ensure that new starters are given every opportunity to flourish in their new jobs and careers.
Implemented by Asuria, and supported by Collingwood Football Club, the project is truly a team effort, with referral agencies, community orgranisations and training service providers all coming together to ensure job seekers have access to the best educational tools and opportunities.
Magpie Next Generation Project participant Trevor, who has already secured a job with Laverton-based Legend Logistics, says: "I would definitely recommend the program to a friend or colleague, for sure."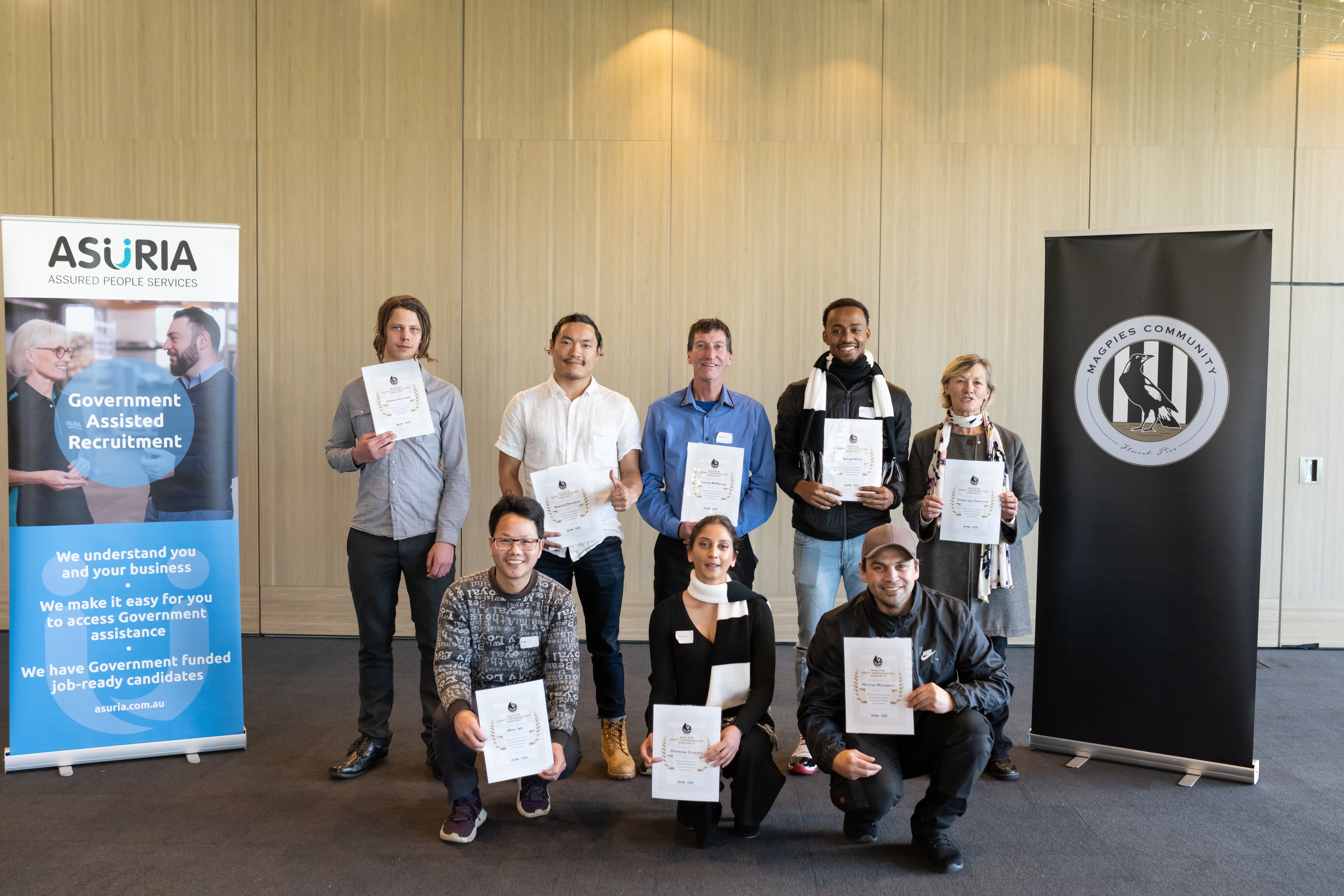 When asked what the day meant to them, Magpie Next Generation participant, Salas, said the word of the day was simply, "opportunity." "I enjoyed the program and it helped me get through a lot," he continued, "like coming out of my comfort zone, writing the cover letters, doing the resumes, and setting goals."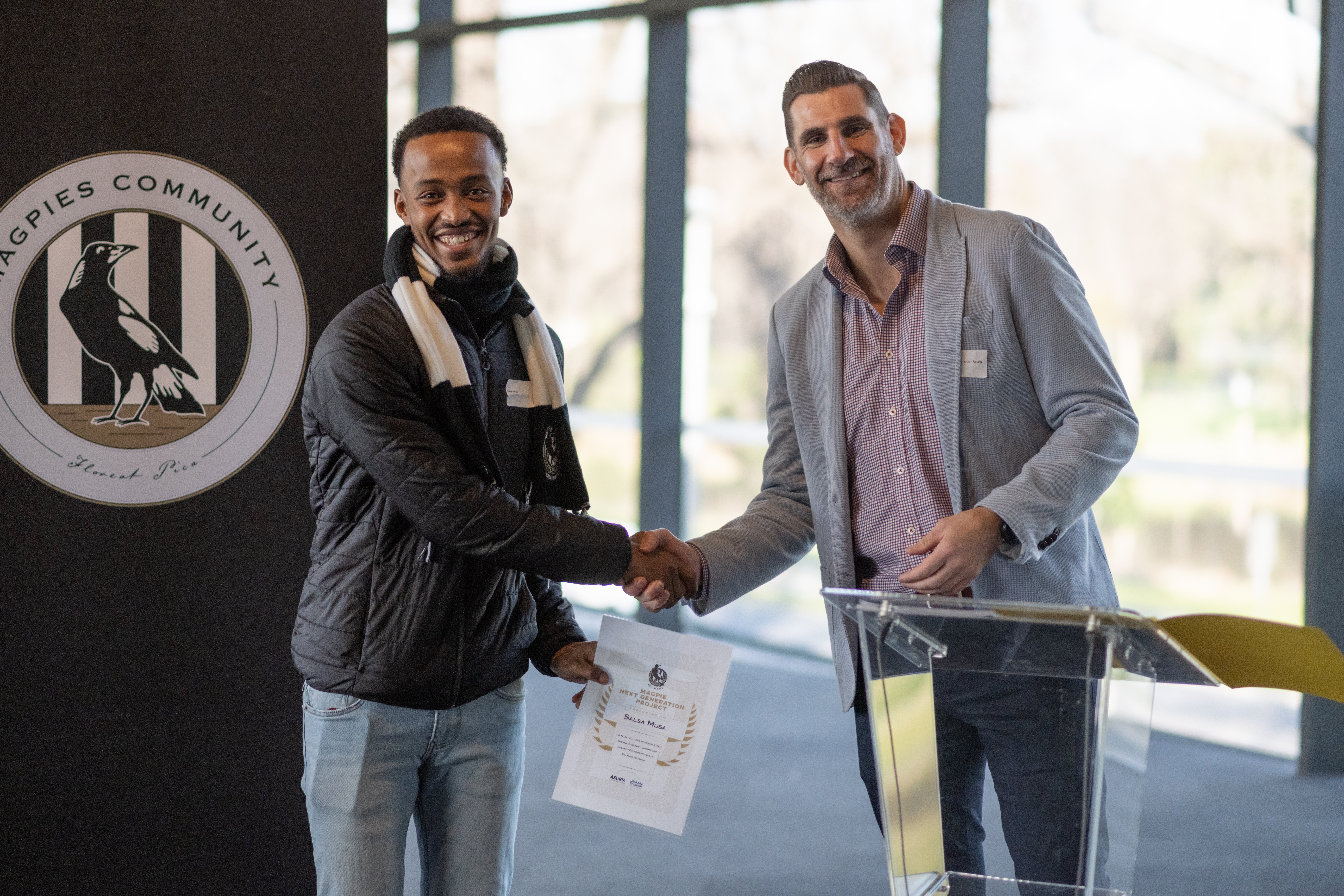 This activity is supported by funding from the Australian Government through the Local Jobs Program.