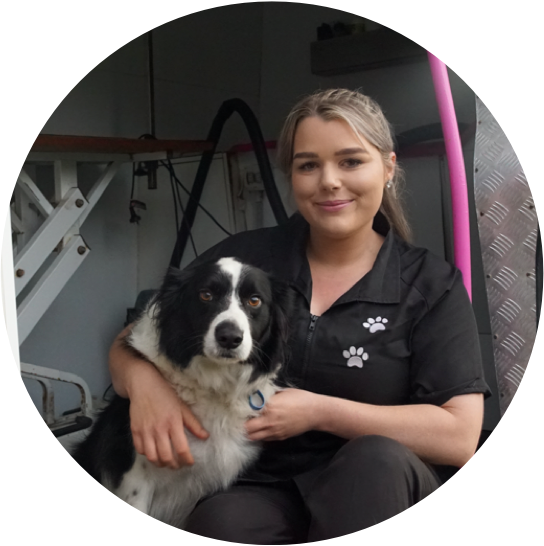 Turn your passion into your very own day job
All it took was an SMS from her dad for Asuria NEIS Graduate Tori to reach out to our NEIS team and seek further assistance to turn her passion for animals into a rewarding career. For over 10 years we've helped over 650 people, including Tori, to kick-start their passion into their own business from seed to sprout.
To achieve successful outcomes for participants our program provides training which covers all the necessary ground work for new businesses, which includes:
Legal, business and financial planning
Marketing, social media, promotion and advertising
Business registration obligations such as ABN, BAS and taxation
Development of a comprehensive business plan on completion of training
What we provide to get your business idea off the ground and running
Expert Mentors
10 years of proven NEIS service delivery providing business training and support from startup concept to completion.
Fine Tuning Your Ideas
Ensures all participants make informed decisions, including expert analysis, advice and best approach to ensure success.
Income Support
39 weeks of NEIS income support and 26 weeks of rental assistance (for eligible participants only)
Small Business Training
Achieve a qualification in a Certificate III in Micro Business Operations including flexible learning options along the way.
12 Months of Support
Including monthly meetings, quarterly business health checks and additional support for participants under the age of 25.
Local Service Delivery
Easy to access administration and services team including locally based coordinators, mentors and trainers.
Discovering The Real You
Hear from people that found their way
Working with your own Job Coach
What else can Asuria help you with?
Eligibility
You are eligible if you:
are at least 18 years of age
are not prohibited by law from working in Australia;
are available to participate in NEIS Training (if relevant) and work Full-Time in your proposed NEIS Business;
have not a previous NEIS participant in the past year;
are not an undischarged bankrupt.
What business ideas can receive assistance?
We will work with you to assess your business idea to ensure it meets the business eligibility criteria. This means your proposed business:
is either not currently operating on a commercial basis or is an existing micro-business owner/sole trader seeking to refocus their business in response to COVID-19
has an independent structure
is lawful and capable of withstanding public scrutiny
has been assessed as commercially viable by your NEIS provider
will be established, located and operated solely within Australia
is structured so you have and maintain a controlling interest over the NEIS business while participating in New Business Assistance with NEIS.
Asuria deliver services for eligible participants in the following employment regions across Victoria
Bendigo Region
Bendigo
Kyneton
Castlemaine
Wimmera Mallee Region
Horsham
Nhill
Warracknabeal
Mildura
Red Cliffs
Swan Hill
Kerang
South Coast
Warrnambool
Port Fairy
Hamilton
Portland