On the 25th of November, Asuria, in partnership with the Western Bulldogs Community Foundation, hosted the launch of our services for the Jobs Victoria Employment Services Program (JVES). 
Coming together at VU Whitten Oval, the launch was a fantastic opportunity for employers, community partners, and industry experts to reconnect after months of lockdown to discuss creating greater employment opportunities for Victorians who experience disadvantages and are long term unemployed.
The night brought together several key people in the Victorian employment services industry, including Chief Executive Officer of Jobs Victoria, Lisa Buckingham.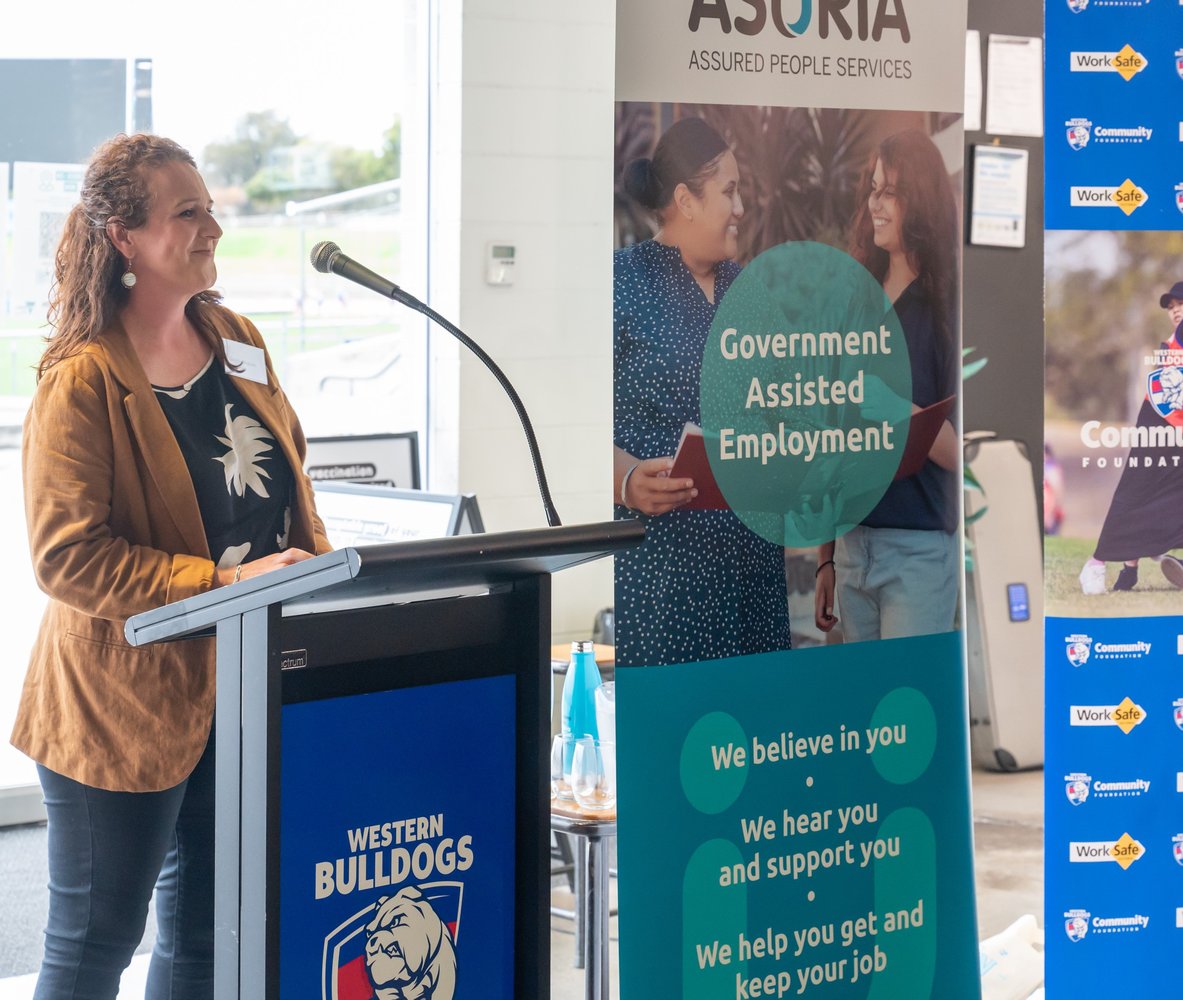 Speaking at the event, Lisa shared the success of the Jobs Victoria Program to date, with 14,000 people into work during the height of the pandemic, while talking enthusiastically about working with Asuria to build on these results.
Also speaking at the event was Chairman and Co - Founder of The Dreaming Food Group, Michael Manikas, and Chief Operating officer for Frontline Human Resources, Adam Vivian. Both Michael and Adam generously pledged at the event to offer 50 job vacancies each to our JVES participants. 
Speaking on the beginning of this new relationship with Asuria and Jobs Victoria, Michael said: "It's a really exciting venture to be going on."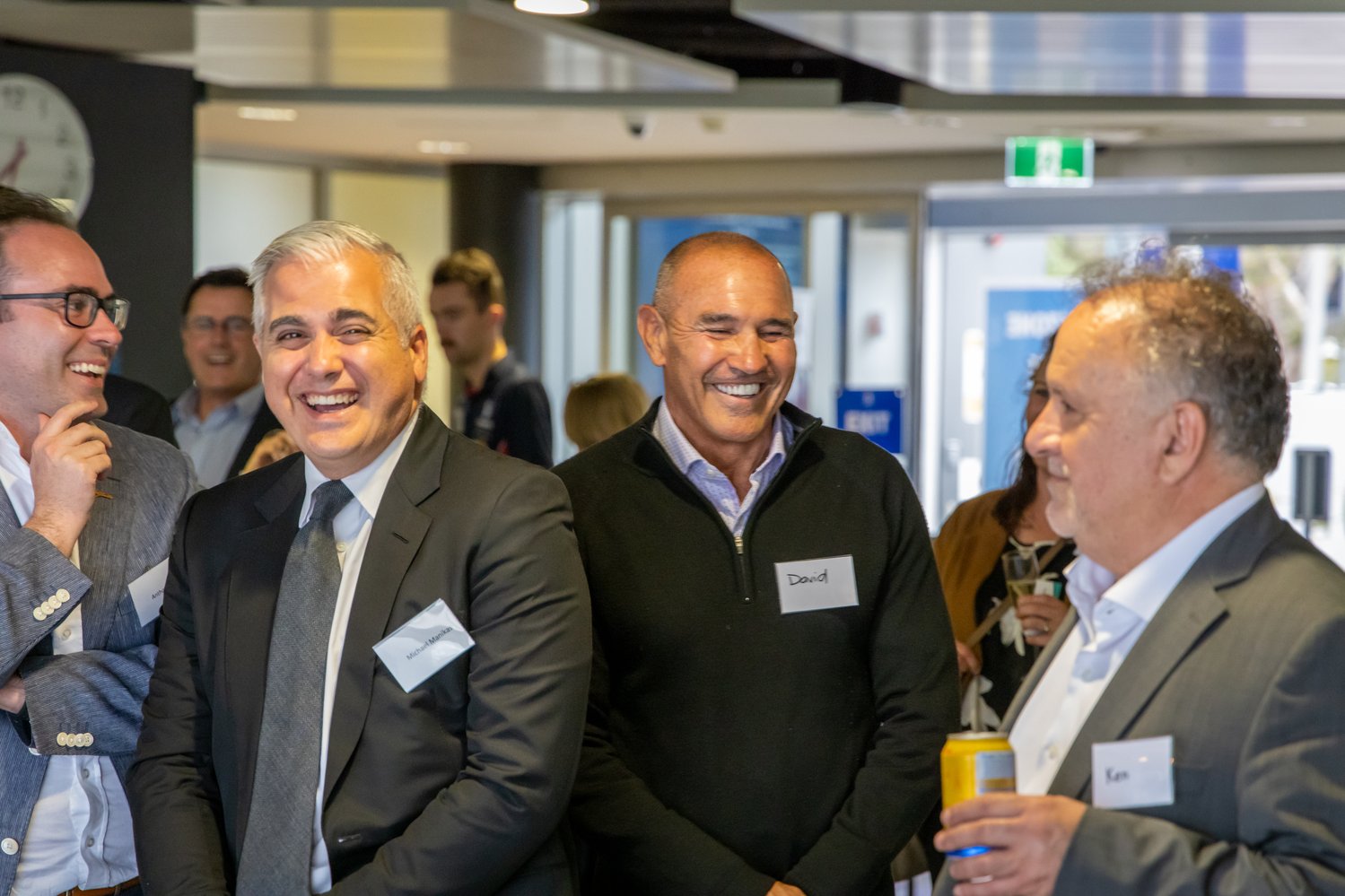 With borders finally open, several guests flew into Melbourne for the launch, including National Indigenous Culinary Institute Chief Executive Officer, Nathan Lovett, who has previously worked with Asuria's job seekers in Sydney.
Also making the trip down from Sydney, was Asuria Executive Director, Alicea Shaw, who says Asuria's Jobs Victoria Mentors are an amazing group of individuals.
"They're a dynamic team who have all brought their unique skills and experiences to Asuria. They are not afraid to be innovative in their approach to ensuring that all disadvantaged and vulnerable Victorian job seekers have the opportunity to secure long-term, meaningful employment.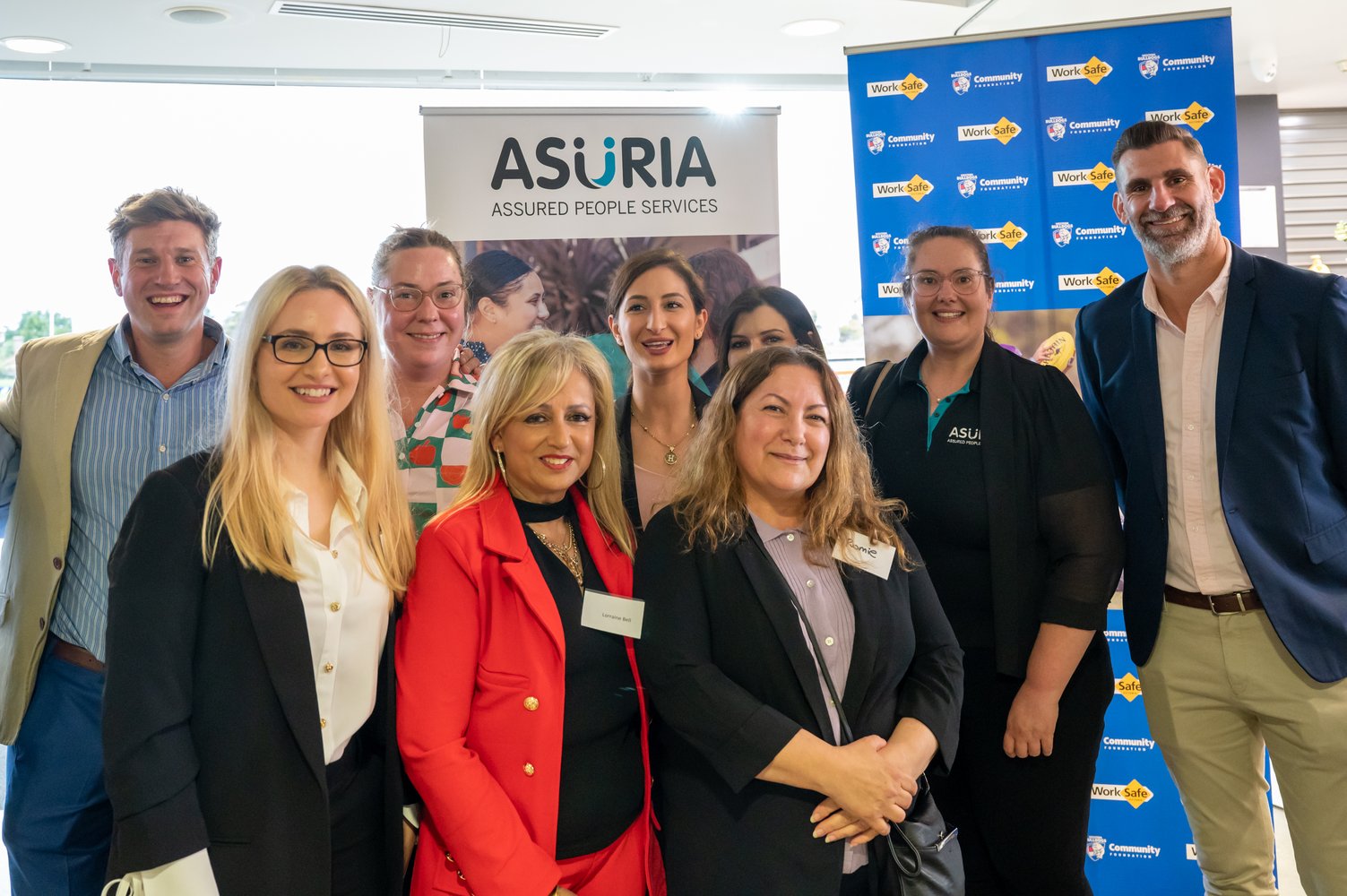 The Western Bulldogs are more than just a football club, and we're thrilled to be working with their foundation, bringing an employment focus to their already successful community programs."  
Getting our JVES program off to a great start, Asuria's collaboration with the Western Bulldogs Community Foundation will see us working alongside them to provide employment services to their community members, as they assist us by sharing their network of supporters, partners and suppliers.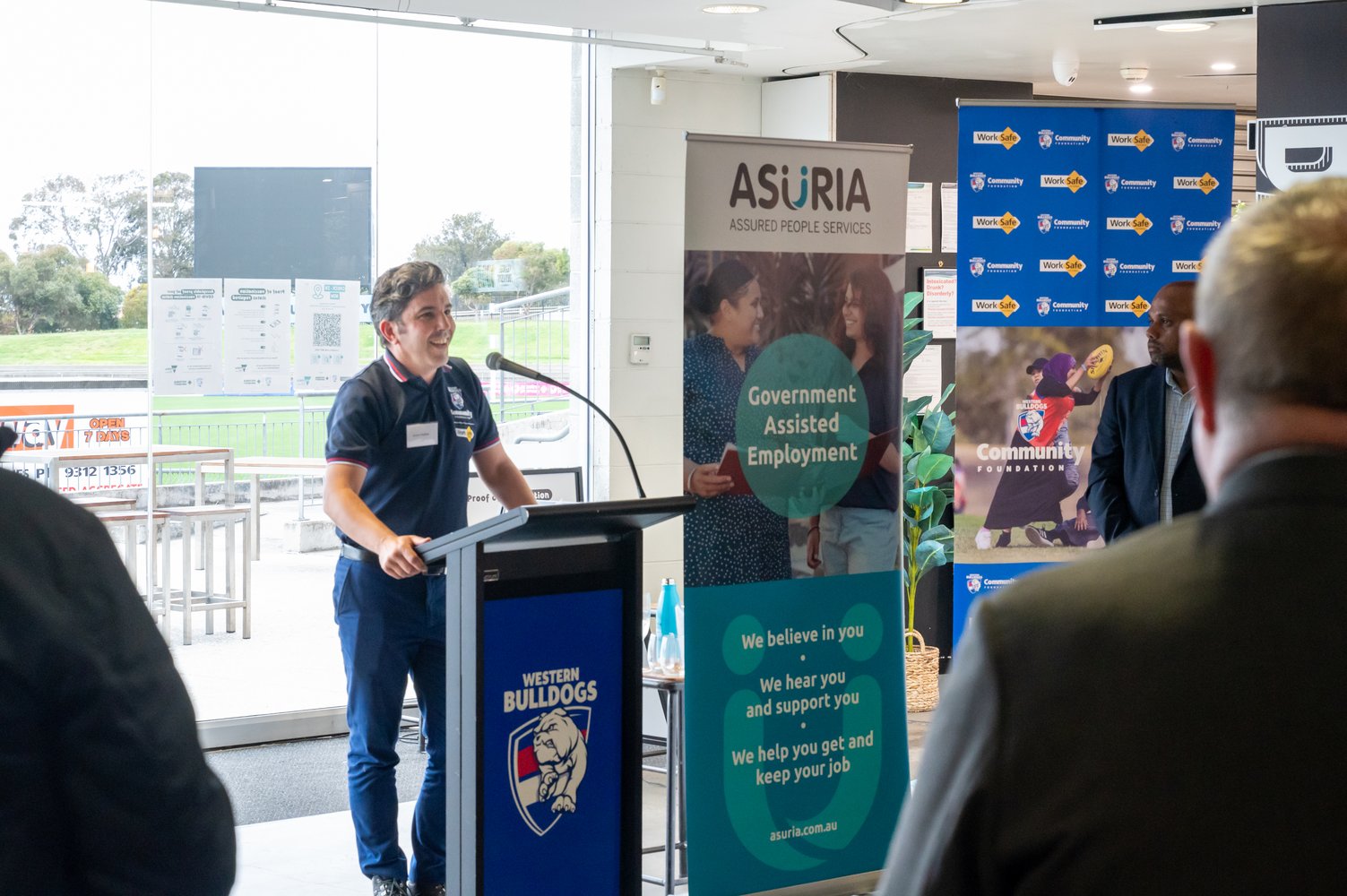 On what the foundation is hoping to achieve for disadvantaged jobseekers in the Western Region of Victoria, Western Bulldogs Community Foundation, Diversity and Youth Manager, Simon Rodder says:
"As a football club the Western Bulldogs strive to inspire people that live in Melbourne's West. Whether it is striving to be the best in the competition on field or providing community programs that connect and improve lives off the field. The partnership between the Western Bulldogs Community Foundation and Asuria will support people living in the West with more opportunities to find employment. Coming out of the pandemic, partnerships like this are more important than ever."
A welcome return of face-to-face gatherings after months of lockdown was made all the more enjoyable thanks to the outstanding catering supplied by Nornie Bero, Head chef of Mabu Mabu, and the live performance of the critically acclaimed original soul band, Deans of Soul.
Front Line Human Resources Victorian State Manager Start Scott said the Asuria's JVES launch was a fantastic opportunity to network and listen to other ideas.
"Some of the ideas that come through, like doing away with resumes and just saying 'these are good people, hire them,' it means a lot, and it'll be interesting to see how we can actually take some of that information and feed it out to our clients and our ability to recruit differently. We're delighted to be offering 50 candidates to Asuria, as we want Victorian's to have real opportunities to gain experience and access to the job market through our strong client base."
The JVES program is a voluntary program that helps those who have been unemployed, or who are at risk of long-term unemployment, become job-ready.
Supported by Jobs Victoria, the funding provides wage subsidies of up to $20,000 to help businesses employ new staff, with a focus on groups of job seekers most affected by the economic impact of the pandemic.
You can find more information about our services for the Jobs Victoria Employment Services Program here.